Biometric Fingerprint & RFID Based Time Attendance System Model T6
Brand:
Navkar
Product Code:
T6
Availability:
In Stock
Price: Rs9,180.00
Ex Tax: Rs9,180.00
- OR -
Add to Wish List
Add to Compare
- OR -
You can directly purchase our Biometric Attendance System from Ebay as we are
Biometric Fingerprint & RFID Based Time Attendance System Model T6
High quality branded Time Attendance Machine with inbuilt RFID card Reader + High quality easy to use branded Time Attendance Software FREE!! + Free shipping + Free 10 RFID Cards with this panel + 1 Yr. Manufacturer warranty
One Year Warranty
Note: Warranty does not include power supply adapter Battery Not Included
WE ARE ONLY A PHONE CALL AWAY CALL US AT +91 - 9996635607
Mail Us at admin@vardhmansoft.com
Whats in the Box
Biometric Finger Print & RFID Card/PIN Based Time Attendance Machine
Adapter
Software CD
Battery Not Included
Technical Specification Realtime T6
User Finger Print Record
2,000
Attendance Records
50,000;
Display Screen
128X64 Blue LCD
Voice Guidance
Yes
Fingerprint Update
Yes
Data Communication
TCP/IP, USB Port, SD Card Data download
Software
Realsoft (Free)
Power Voltage
5 Volt & 9 Volt
Fingerprint Verification
1:1 & 1:N
Finger Recognition Speed
less then 1 second
Fingerprint Sensor Area
16mm X 14mm
Operation Mode
Ofline
Language
English
Access Control Option
No
Features
Standalone System, USB communication or 24/7 LAN connectivity
Identification modes: Fingerprint + RFID Card/PIN (built-In Module)
It does not require a computer connected , you can transfer the data at your convenience let it be daily, weekly or even monthly with the help of a USB pen drive or through TCP/IP(lan cable) to generate the reports in your computer
It comes with licensed software of report facility, rite from shift, day, time to monthly and annually reports.
Fast Shipping
We ship anywhere in India within 3 to 4 days after receiving payment.
We ship internationally within 1 to 2 week after receiving payment.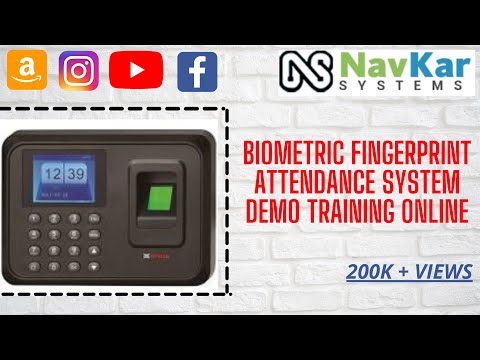 Short Description
Short Description
1,000 User Fingerprint, 50,000 Attendance Records, Realsoft (Free) Software, Offline Operation Mode, Data Communication: TCP/IP, USB Port, SD Card Data download
Write a review
Your Name:
Your Review:
Note: HTML is not translated!
Rating:
Bad
Good
Enter the code in the box below: