NAVKAR Electronic Door Lock with 24V Supply & Remote Kit & 3 Remotes
Product Code:
NS-EL-Lock-1
Availability:
In Stock
Price: Rs4,500.00
Ex Tax: Rs4,500.00
- OR -
Add to Wish List
Add to Compare
- OR -
Electronic Door Lock
(Most Suitable for Metal Doors opening inside)
Please check the actual working video of Electronic Door Lock
https://www.youtube.com/watch?v=LEtX6gUWcS0
Electronic lock with 24V Power supply and inbuilt support for Remote kits with 3 remotes & Switch.
Please check its video at
https://www.youtube.com/watch?v=C2XmZk8uAWQ
Extra Remote Can purchased @ Rs. 450/- Per remote.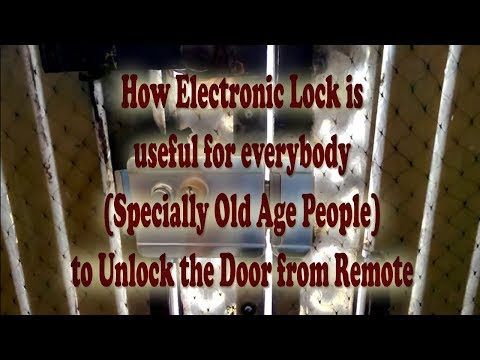 Write a review
Your Name:
Your Review:
Note: HTML is not translated!
Rating:
Bad
Good
Enter the code in the box below: