Realtime Biometric Fingerprint based Branded Time & Attendance System with ACCESS CONTROL T60
Brand:
Navkar
Product Code:
T60
Availability:
In Stock
Price: Rs12,500.00
Ex Tax: Rs12,500.00
- OR -
Add to Wish List
Add to Compare
- OR -
Biometric Finger Time Attendance Machine
High quality branded time attendance machine with inbuilt ACCESS CONTROL + High quality easy to use branded time attendance
software FREE!! + Inbuilt RFID Card Reader + Free shipping + Free 10 RFID Cards + 1 Yr. Manufacturer Warranty (Warranty Card included inside)
One Year Warranty (Warranty Card with Customer Support Numbers)
WE ARE ONLY A PHONE CALL AWAY CALL US
AT +91 - 9996635607
Mail Us at admin@vardhmansoft.com
Whats in the Box

Biometric Attendance Machine
User Manual
Software CD
Warranty Card with Customer Support

Battery Not Included
Technical Specification Realtime T60
Fingerprint Verified mode
1:N;1:1
OperationMode
Standalone
Power Supply
DC 9V
Authentication Method
Fingerprint,Pasword,Proximity card (Optional)
Identification Time
<=1S
FRR
<0.01%
FAR
<0.0001%
Fingerprints Templates
3000
Trasaction Storage
100,000
Display Language
English
Display Name
Maximim 8 English Character
Communication
TCP/IP,USB-Device,USB Disk
Operating Humidity
20%~60%
Operating Temperature
0 C~55 c
Bell Output
Yes
Graphical Display
YES
Backup Battery
OPTIONAL & NOT INCLUDED
Proximity Card
OPTIONAL & NOT INCLUDED
LCD
2.8 inch color Display
LCD Display
User ID,User Name,Fingerprint Image
Door Open Button
1
WG Input
WG26/wG34
WG Output
WG26/WG34
Access Interpace
Reply Output
Power Supply
DC 9V
TCP/IP
YES
Optional Function1
Proximity Card
Optional Funcition2
Backup Battery (standby for3-6 hours)
Features
Ultra-stable and High Speed Standalone Fingerprint Attendance Machine.
Standard USB communication: communication speed is ten times faster than traditional serial communication.
Embedded CUP 32 –bit.
Auto power off by idle Driver free USB Communication.
Fast Shipping
We ship anywhere in India within 3 to 4 days after receiving payment
We ship internationally within 1 to 2 week after receiving pay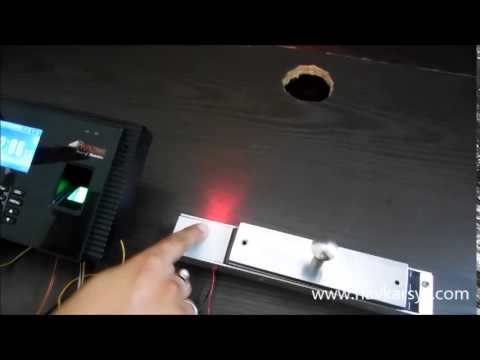 Short Description
Short Description
Standalone Operation Mode, Authentication Method: Fingerprint, Password, Proximity card (Optional), 3000 Fingerprints Templates, 1,00,000 Transaction Storage, Communication: TCP/IP, USB-Device, USB Disk, 2.8 Inch Color LCD Display
Write a review
Your Name:
Your Review:
Note: HTML is not translated!
Rating:
Bad
Good
Enter the code in the box below: